Personalised Duck & Robot T-Shirt
Exclusive to this very web shop, this personalised Sarah & Duck T-shirt is the perfect way to show JUST how much of a fan you truly are.
Kids Chest Sizes: 3/4 Years 14" 5/6 Years 15" 7/8 Years 16" 9/11 Years 17" 12/14 Years 18.5"
Adult Chest Sizes: S 34/36" M 38/40" L 42/44" XL 46/48" 2XL 50/52"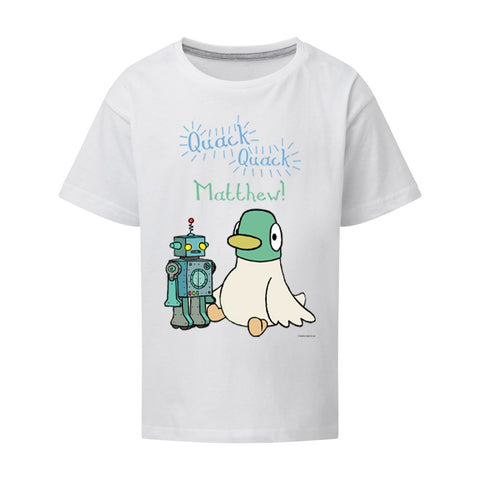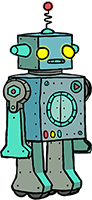 Woops!
You forgot to enter your personalised name!
Great for Sarah and Duck fans
Great for Sarah and Duck fans, fabric is on the thin side and would have liked more colours available apart from just white.
Sizing off
Bought age 1-2 based on size stated on website, but size stated on t shirt differed to this, and was smaller. Was provided with a replacement- next size up
Personalised T-Shirt
Very good quality, my son loves it!
Amazing quality
Brought as a gift for my young sibling and the quality of the t-shirt is very good! Very soft fabric and good print quality. Was also happy with the duck soft toy and it's a lovely addition of quack noises. Thanks so much.