Sarah & Duck Blue Printed Pocket T-Shirt
Sarah & Duck Blue Printed Pocket T-shirt Exclusive to this very webshop, this personalised Sarah & Duck T-shirt is the perfect way to show JUST how much of a fan you truly are.
Kids Chest Sizes: 1/2 Years 49-53cm - 3/4 Years 55-57cm - 5/6 Years 59-61cm - 7/8 Years 63-67cm - 9/10 Years 70-73cm.
Adult Chest Sizes: S 34/36" M 38/40" L 42/44" XL 46/48" 2XL 50/52"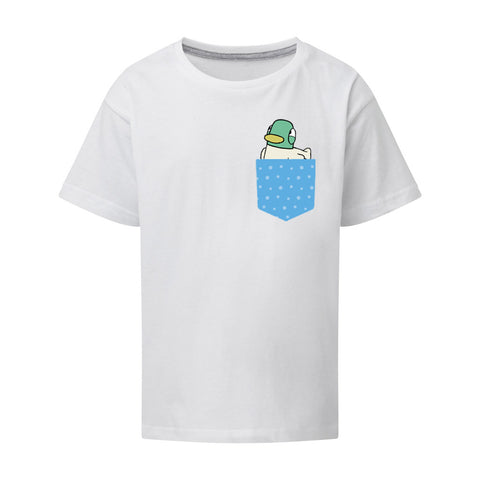 Excellent Product and Service
Purchased T-Shirt (Sarah & Duck) for my grandson's birthday - he adores it and service was great too. Thanks.
My husband and daughter love it!
The simple duck in a pocket design is great, printed into the material not onto it - so it should last well! My daughter points at it all the time saying 'duc duc!'
So cute!
My son loves it
My son absolutely loves it, he's a huge Sarah & Duck fan so his face was a picture when it arrived. Only comment would be I thought it was an actual pocket (could be I didn't read the description properly) but my boy didn't care so that's all that mattered
Polyester? Ick
Surprised that this is made out of polyester. Not great for adults to wear, not breathable. Not great for the planet either. Doesn't state materials in the description either.