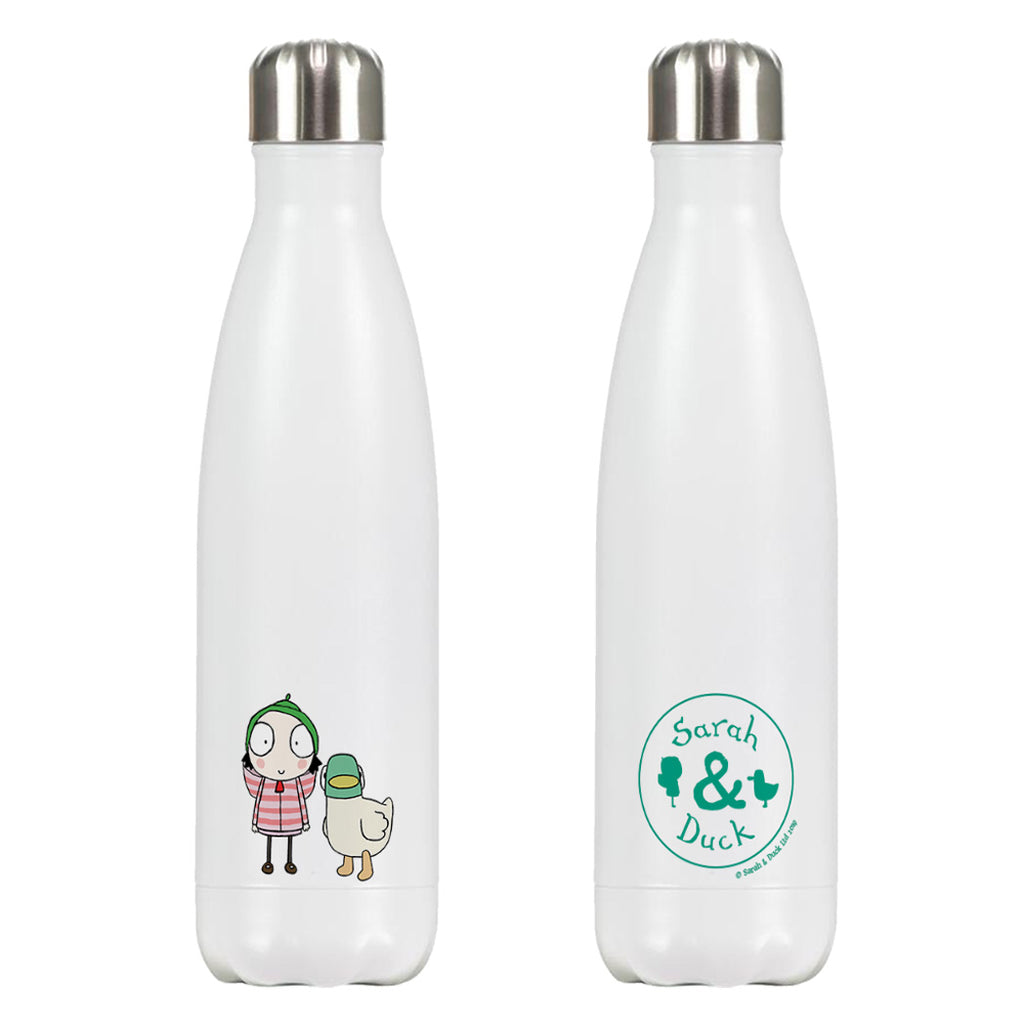 Limited Edition Premium Sarah and Duck Water Bottle
A great alternative to plastic bottles that features a leak-proof double wall construction to keep your drink chilled or hot for prolonged periods.
- Limited to just 250 Worldwide
- 500ml capacity
- 26cm tall x 7cm wide
- Stainless Steel, hand wash recommended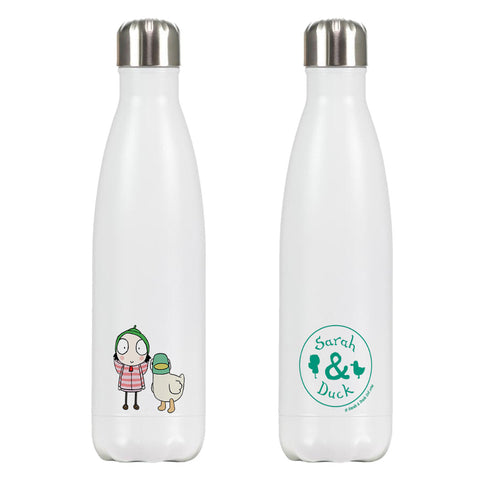 Just lovely, stylish and compact sized thermo bottle to take with to work 😍 Also shipment to Finland was fast.
Nice bottle
Lovely water bottle and graphics. Bought one each for both wife and daughter. They are very happy!
Love the bottle
Looks great and works well
Great water bottle
I was hopeful that this would be a quality water bottle and the staff at Sarah & Duck pulled through. This water bottle is heavy duty but stylish. The simple white with Sarah & Duck on one side and the logo on the other is perfect. My daughter is going to love this when she sees it. This water bottle keeps drinks cool for a while and is durable enough to withstand little one's day. Thanks for the great product and the quick shipping!