Personalised Hello Sarah, Hello Duck! T-Shirt
Exclusive to this very web shop, this personalised Sarah & Duck T-shirt is the perfect way to show JUST how much of a fan you truly are.
Kids Chest Sizes: 3/4 Years 14" 5/6 Years 15" 7/8 Years 16" 9/11 Years 17" 12/14 Years 18.5"
Adult Chest Sizes: S 34/36" M 38/40" L 42/44" XL 46/48" 2XL 50/52"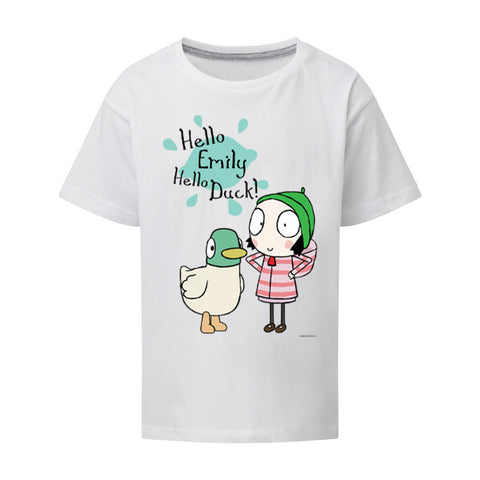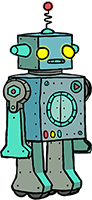 Woops!
You forgot to enter your personalised name!
Duck plush and T-shirt
I love the Duck plush toy. My granddaughter is going to be so excited when I give it to her. The t-shirt will be a hit as well. She has watched Sarah and Duck since she was a baby. They are gods quality products and I'm very satisfied with my purchase.
good
Filled expectations....when are you going to produce duvet covers for single beds?
Great personalised T-shirts.
I bought two T-shirts for my son's 2nd Birthday. One for me and one for him. The quality is marvelous and the designs utterly adorable. Sarah and Duck is the best and sweetest cartoon ever. :D It's so nice to be able to get official merchandise.