Personalised Sarah & Duck Water Bottle - Green
"Yus!" A personalised Sarah & Duck water bottle. It measures 21cm high with a 500ml capacity and can only be described as Quack-tastic! Each of our metallic water bottles come with a plastic sports cap top for easy access.

BPA Free sports bottle push-pull mouthpiece and screw on top. Hand wash only.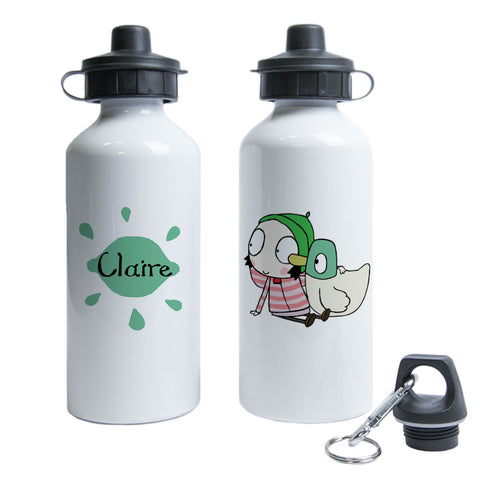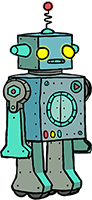 Woops!
You forgot to enter your personalised name!
Beautiful!!
The delivery was very fast and the quality was ok!
Lovely bottle to my 3-year-old son who's a fan and I am very pleased to have his name in the bottle also with Scandinavian alphabets! Nice to have two caps. Also shipment to Finland was fast in my opinion.
Fantastic water bottle
Bought a personalised water bottle that was delivered. Excellent quality
Sarah and Duck waterbottle
Item arrived quickly and as I'd requested. It's a bit heavier than I was expecting but my 21 month old LOVES Sarah and Duck and she needed a personalised water bottle for nursery. She loved it and is slowly getting to grips with the sports cap top. Being a 21 month old, she has also managed to launch it down a flight of stairs, denting it badly on the shoulder and scraping some paint off (or I'd have supplied a picture!) but its still fully functional and used every day. Marked as 4 stars because the sports cap is a bit tricky.
Bad sports cap
I bought this for my little boy to use at nursery. He loves the design and the bottle and screw top are very sturdy. The sports cap isn't very good though, as lots of air comes through the spout with the water which makes it hard for him to drink from. It also doesn't stay pulled out. We will still use the bottle, but have put the sports cap in the bin.