Sarah & Duck Picture Dominoes
As seen on the hit Cbeebies TV show Sarah & Duck. Sarah is a 7 year old girl with big eyes and a green hat who lives with her slightly manic, but endearing best friend duck. Together they embark on simple but exciting adventures, exploring the world both near and far in their own imaginative way.
This set contains 28 Wooden, Sarah and Duck illustrated dominoes and storage box. Helps to develop your little one's cognitive skills and turn-taking ability as they attempt to match the colours and characters together. Teaches competitive fun! Suitable for years 3+.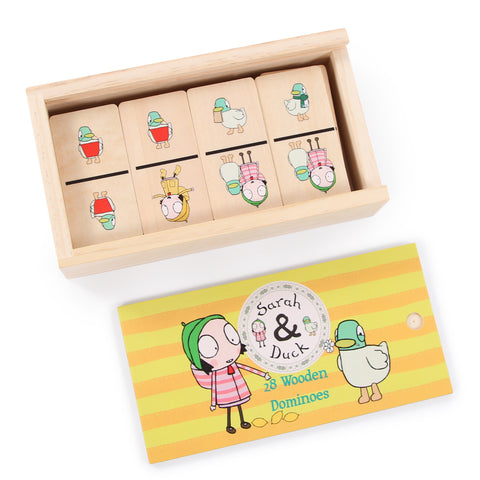 Birthday gift!
Haven't actually seen it as it was sent direct to three year old for her birthday but am told it was well received.
They are adorable.
My granddaughter is going to swoon when she gets these.