Sarah & Duck Music Time, Duck! T-Shirt
Exclusive to this very web shop, this Sarah & Duck T-shirt is the perfect way to show JUST how much of a fan you truly are.
Kids Chest Sizes: 3/4 Years 14" 5/6 Years 15" 7/8 Years 16" 9/11 Years 17" 12/14 Years 18.5". Adult Chest Sizes: S 34/36" M 38/40" L 42/44" XL 46/48" 2XL 50/52"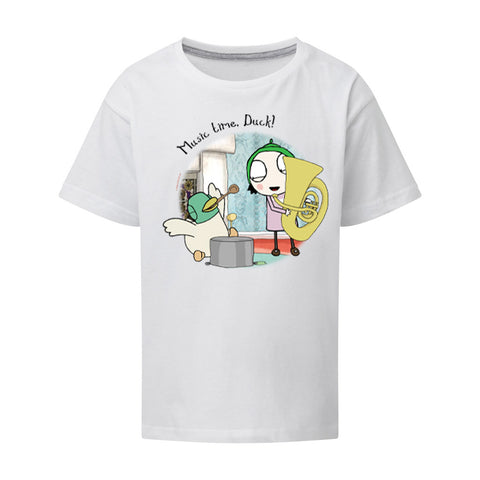 Granddaughters favorite
We loved the items we bought. Our four year old granddaughter will be thrilled this Christmas to have the dominos and apron. The tee shirt is incredibly soft. So much so I want one as well.